Today I'm excited to participate in the Bookstagram & Creative Tour for The Blazing Star by Imani Josey hosted by
MTMC Tours
! When transported to ancient Egypt, Portia and her genius sister must team up to save Thebes and find their way home. The Blazing Star is the first book in a YA Historical Fantasy / Time Travel series published by Wise Ink!
Sinopsis
Sixteen-year-old Portia White is used to being overlooked—after all, her twin sister Alex is a literal genius.

But when Portia holds an Egyptian scarab beetle during history class, she takes center stage in a way she never expected: she faints. Upon waking, she is stronger, faster, and braver than before. And when she accidentally touches the scarab again?

She wakes up in ancient Egypt—her sister and an unwitting freshman in tow.Great.

Mysterious and beautiful, Egypt is more than they could have ever imagined from their days in the classroom. History comes alive as the three teens realize that getting back to the present will be the most difficult thing they've ever done. Stalked by vicious monsters called Scorpions, every step in the right direction means a step closer to danger.

As Portia and the girls discover that they're linked to the past by more than just chance, they have to decide what it truly means to be yourself, to love your sister, and to find your way home.

Author: Imani Josey |Series: The Blazing Star #1 | Publishing Date: December 6th, 2016 | Publisher: Wise Ink | Genres: YA Historical Fantasy
My Opinion
Right now I am at the middle of the book, and as an Egyptian culture fan, I am really loving it. The quality of the descriptions, from buildings to clothes and passing through the daily issues are amazing and really appreciated. From the moment Portia arrives in the past, we get into clothing and climate descriptions, it even helps you feel normal talking about other traditions thah may seem very different or even weird to us.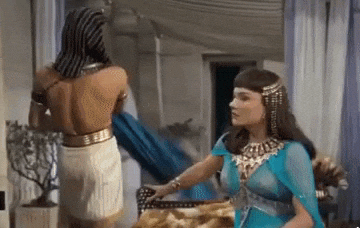 The characters are not perfect but they give their best in every challenge they face (totally felt the burning of the Nikes for being "strange" lol). I specially loved Portia's strenght and sharpness. Another thing I want to point out is how quickly you get into this story and the fact that it has a great amount of humor, which we don't see a lot this days.
Totally recommend this book, specially if you are an Egypt fan like me. I can't wait to know what will happen with Portia and her friends!
About the author
Imani Josey is a writer from Chicago, Illinois. In her previous life, she was a cheerleader for the Chicago Bulls and won the titles of Miss Chicago and Miss Cook County for the Miss America Organization, as well as Miss Black Illinois USA.
Her one-act play, Grace, was produced by Pegasus Players Theatre Chicago after winning the 19th Annual Young Playwrights Festival. In recent years, she has turned her sights to long-form fiction.
The Blazing Star was her debut novel; it is followed by its sequel The Falling Star.
INTL Tour-wide Instagram Giveaway!
Head over to my Instagram account where 3 lucky readers will win a signed copy of The Blazing Star! This is open internationally & it ends April 10th, 2021 at 11:59pm EST.
Tour Schedule:
March 29
@thereaderandthechef -
Bookstagram
|
Book Blog
March 30
@dreaminginpages -
Bookstagram
March 31
@paperfury -
Boostagram |
Book Blog
April 1
@booksenvogue -
Bookstagram
April 2
@bookbriefs -
Boostagram
|
Book Blog
April 3
@morrighanrose -
Bookstagram
April 4
@ghostlightbooks -
Bookstagram
April 5
@readerincolors -
Bookstagram
|
Book Blog
April 6
@lilareads_ -
Bookstagram
|
Book Blog
April 7
@rebireads -
Bookstagram
Hosted by: